MXGP of Russia, at Orlyonok circuit, opened the season of the FIM Motocross World Championship. Andrea Adamo had two solid races, a performance that helped him gain 13th place in the MX2 class.

On the second weekend of June, the long wait reached its end and the FIM Motocross World Championship had its beginning at the Orlyonok circuit for the MXGP of Russia.

The program of the GP was still affected by the worldwide pandemic condition, so it had a special schedule that provided all in one day: the riders, then, had to go to the track on Sunday morning for Free and Timed Practice and race in the afternoon a few hours later.

Alberto Forato #303 was still absent from the MX1 class, so the only rider representing SM Action GasGas Racing Team Yuasa Battery in Russia was the Italian Andrea Adamo #80 in the MX2.
The surface of the track was pretty hard and slippery in some places, and Adamo made the 23rd fastest lap time in Free Practice. In Timed Practice, then, the Sicilian slightly improved his performance and finished in 22nd place.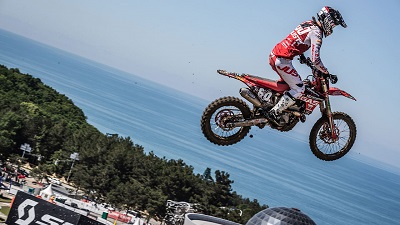 In Race 1 Andrea began his race with 19th place after lap 1. With a good pace and no mistakes, he completed the 18 laps length of the race making some overtakes and finishing in 14th position.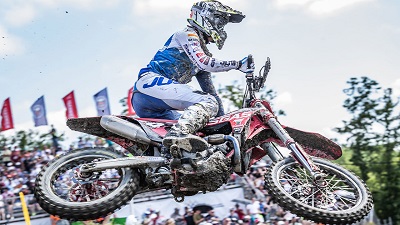 In Race 2 Andrea made another solid performance and after his start, similar to the one in the previous race, he made up some places until the 13th position at the checkered flag. At the end of the day, the classification saw him gaining the 13th final place which is the same placement of the General Classification.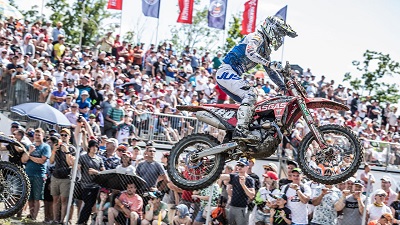 The season for SM Action GasGas Racing Team Yuasa Battery will continue on the weekend of the 19th and the 20th of June, with the second-to-last round of the Italian Prestige MX Championship that will take place in Emilia Romagna at Castellarano (province of Reggio Emilia, Italy). Then, the team and the riders will fly to England when, on the 26th and the 27th of June, at the spectacular circuit of Matterley Basin, the second round of the FIM Motocross World Championship will take place.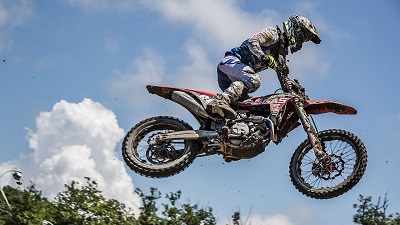 Andrea Adamo #80: "This morning, in Qualifying, things didn't go that well but I made two good races. You need to go fast straight away to have a good result, make a good Quali, gain a good starting gate, and then make a good start. The target, for the next race, is exactly that and I'm sure I can obtain a placement in the "top 10". Now we go home to continue working hard and improve more and more".
Source: https://mailchi.mp/96c199cc2a86/sm-action-gasgas-racing-team-yuasa-battery-press-release?e=7734f3af1b