ARROYOMOLINOS (ES) - Another excellent race by Alberto Forato.

The Sm Action Yuasa Battery Team, in the sixth stage of the MXGP world championship, lines up four riders: Alberto Forato in the MXGP, Lorenzo Ciabatti and Cornelius Tondel in the MX2.

Also present is the EMX250 class, where the team lines up Federico Tuani.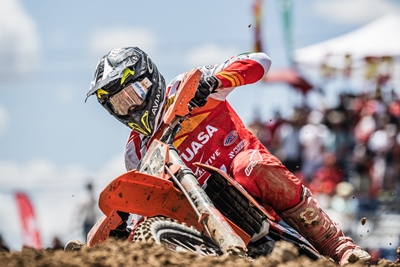 In the heat of Saturday, qualifying got off to a good start for Alberto, who obtained the sixth best time, and in the qualifying race, after an excellent performance, he finished fifth.

Fair performance by Tondel, twenty-second in the qualifying race.

Unfortunately Ciabatti was forced to retire after a blow to his already bruised right arm, which did not allow him to line up at the start of Sunday's races.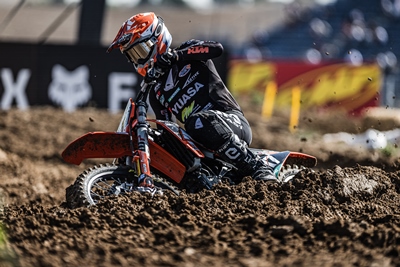 In the EMX250 Tuani proves to be fast already from timed practice, where he gets the tenth time. At the start of race one he is at the back of the group, and begins a comeback with his head down until he gets the fifteenth place at the checkered flag.

Sunday, characterized by a lot of public and a summer heat, sees the team's riders behave well. In the MXGP class Forato manages to nail the start of race one, where he is in the top ten after the first corner. With a good race, constant and determined, he gets sixth place just a hair's breadth from the top five. In race two the start is not as good as in race one, and after a good comeback the driver from Veneto finishes in seventh position. The sum of the two positions gives him seventh place overall for the day, an excellent result that bodes well in view of the next commitments.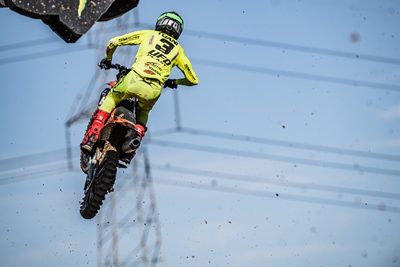 In MX2 Tondel is unable to express himself at his best due to the after-effects of the crash in Portugal, and with some setbacks he completes his two races in twenty-second and eighteenth position, finishing in twentieth position overall. Tuani on the other hand, in race two of the EMX250, gets the start in the top ten, and leads a good race finishing in tenth position, thirteenth overall of the day.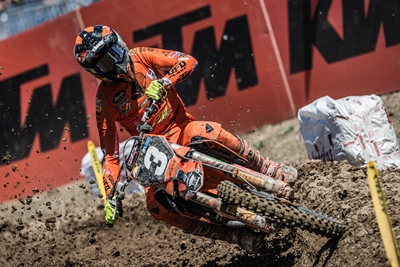 The team does not stop, and we will find it busy again in view of the third stage of National Italian Championship Prestige in Fermo, scheduled for next weekend.