Not an easy round at Afyonkarahisar for the riders of SM Action GasGas Racing Yuasa Battery. Both Adamo and Forato entered the points-area in both races, but they finished far away from the "top 10".

After the long summer break that lasted almost a month, FIM Motocross World Championship continued on its way with the GP of Turkey, which this year took place again at Afyonkarahisar circuit, a track that is located on the west side of Turkey. For the first time this season, a mid-week GP is scheduled to take place again in Turkey, as the GP of Afyon will be raced on Tuesday the 7th and Wednesday the 8th of September.

For this rounds, SM Action GasGas Racing Team Yuasa Battery deployed only Andrea Adamo #80 (MX2) and Alberto Forato #303 (MXGP). The Norwegian Kevin Horgmo #240 is absent this week.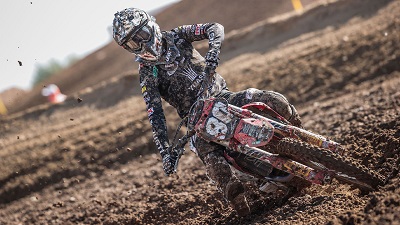 On Sunday's Free Practice, Andrea classified 11th while in the following Timed Practice he could not make any better than P15. Alberto, in the Top Class, finished 4th in Free Practice and 13th in Timed Practice

In Race 1 of the MX2, Andrea was in the middle of the group after lap 1, as he passed in 14th place. His race had a regular course, and after a slip during the first laps, some position gained and some lost, he conquered some points as he finished in P15. In Race 2, after the start, Andrea was 13th but another crash during lap 2 forced him to go out of the "top 20", so the Sicilian was forced to recover. During the 19 laps of the race Adamo made up some places and he passed in P15 by the checkered flag. At the end of the day, he ranked 15th, while he moved back to one position in the General Classification as he is now 16th.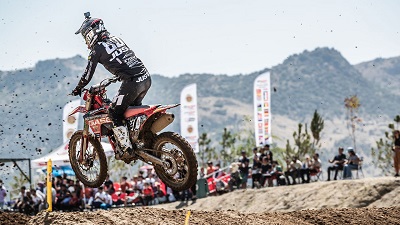 In Race 1 of the MXGP, Alberto positioned just inside of the "top 20", as he passed by the finish line in P18 after lap 1. He quickly gained some positions and after lap 2 he was already 14th, but after lap 9 he lowered his pace and gave up a few places, as he finished in P17. In Race 2 Alberto had a better start as he occupied P15 straight away, but after a few laps, he moved back to the 20th position. Forato then made two overtakes and he finished the race in 18th position. His weekend at Afyonkarahisar finished with 18th place Overall, and he is now 23rd in the General Classification.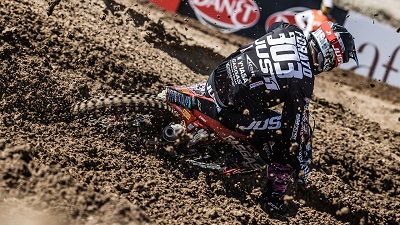 The 9th round of the season will take place on Wednesday at the same circuit, which will be probably modified in a few sections to host the GP of Afyon.

Andrea Adamo #80: "It was a race which was marked by too many mistakes. I had a good pace but I fell off in both races at the beginning of them, so my final result was compromised by that. On Wednesday I will have another chance on the same circuit and I will try to do my best".


Source: https://mailchi.mp/ee130c394ed7/sm-action-gasgas-racing-team-yuasa-battery-press-release?e=7734f3af1b