Maxime Renaux put on file the GP of Pietramurata with a 4th place Overall, while he kept the 3rd place in the General Classification

The seventeenth and second-to-last round of the FIM Motocross World Championship, at Pietramurata Circuit, took place in the middle of the week, on the first Wednesday of November.
After the 5th place Overall that he gained in the previous GP, Maxime Renaux, on his Yamaha YZ-F250 of Team SM Action Yamaha, immediately showed motivation to improve the performance of last weekend: he made the 6th fastest lap in Free Practice and he finished 8th in Timed Practice.

In Race 1 Maxime made a good first step from the starting gate, but his progression to the top was even better, as he finished lap 1 in 4th place. Towards the middle of the race, the French took advantage from a mistake of the rider ahead, gaining 3rd place, and he kept the position with authority until the checkered flag.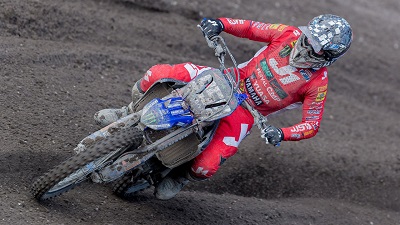 At the beginning of the afternoon, the riders went to the starting gates for Race 2. Renaux's start was a bit worse than the previous one and after the first lap, he was in 7th position. In two laps-time, though, Team SM Action Yamaha rider moved up quickly and he gained the 5th place, which he was able to keep until the finish line. After the 3rd position in Race 1 and the 5th position in Race 2, Maxime was ranked 4th Overall; in the General Classification he confirmed the 3rd place, and 8 points of gap from his chaser are giving him a little advantage to the run to conquer the bronze medal of the 2020 season of MX2.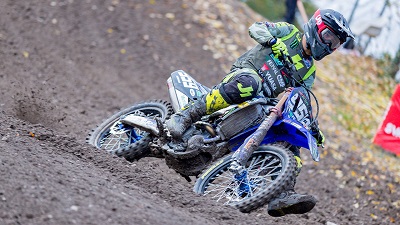 The last GP of this troubled 2020 season will take place on the weekend of the 7th and the 8th of November. The circuit that will host the event will be Pietramurata again, and the round will be named GP of Garda Trentino.

Maxime Renaux # 959: "Today went well especially in race 1 where I recovered immediately after a not so perfect start and I classified 3rd. In race 2, on the other hand, after reaching 5th position, I suffered a slight physical loss and I preferred not to risk being satisfied with the result. I am still 3rd in the championship and will do everything in the last race to keep 3rd place in the MX2 World Championship."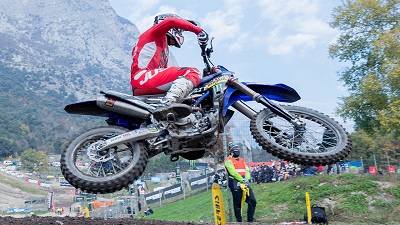 Source: https://mailchi.mp/6cb1d442f1d2/team-sm-action-yamaha-press-release?e=7734f3af1b