Excellent end of the season for Renaux and Team SM Action Yamaha at Pietramurata. At the GP of Garda Trentino, the French jumped to the 3rd place of the podium and conquered the bronze medal of the MX2 Championship.

The 2020 season of the FIM Motocross World Championship ended with the 18th round at Pietramurata. It was surely an uncertain, difficult and particular season, with a lot of GPs disputed at the same circuit, sometimes even in a midweek version.

For Team SM Action Yamaha though, it was a season to be framed for the large amount of podiums conquered not only by the Norwegian Hakon Fredriksen in the EMX250 Championship but also for those made by the French Maxime Renaux #959 in the MX2.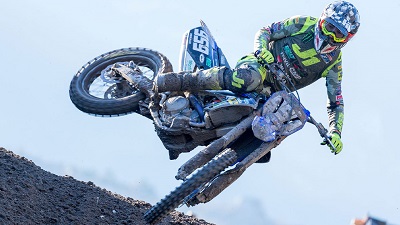 The GP of Garda Trentino, at Pietramurata circuit, started well for Maxime, as he finished 4th in Free Practice and 5th in Timed Practice.

Maxime put in the heats the maximum effort and determination to end the season in the best way. In Race 1 the French made an excellent start and after turn 1 he gained the 2nd place. He then rode perfectly and avoided mistakes, and he authoritatively kept the important placement until the checkered flag, resisting from the attacks of his chasers.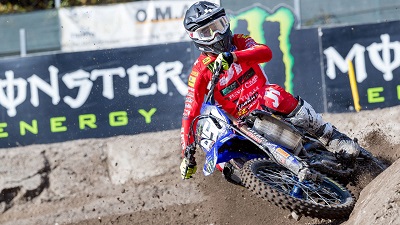 In Race 2 Maxime was once again fast at the start, as he went through the field and he gained 3rd place. During the following laps, the French moved back to 4th place and later he stabilized in 5th. During the final rush of the race, though, a rider ahead of him crashed, so Maxime was able to gain the 4th position at the finish line. Thanks to the good results that he made, Renaux ended the season with another remarkable podium, as he was ranked 3rd Overall, but most importantly he conquered the bronze medal as he also finished 3rd in the General Classification.

After the bronze medal from Hakon Fredriksen in the EMX250 Championship, the Team SM Action Yamaha's loot was filled again with the same result from Renaux in the MX2 Championship. The team will now take a short break to enjoy the success and rest a little, and then the whole attention will be moved straight away to the 2021 season, which is hoped to be as profitable as the one that just finished.

Maxime Renaux #959: "Today it was a beautiful day. In Race 1 I was concentrated to make a good start and in fact, I gained the 2nd position straight away, keeping it to the finish line despite the pressure that my chasers put on me. In Race 2 I started a bit more in the back and I was focused to avoid errors because my main opponent in the General Classification was ahead of me and I couldn't afford to make a mistake, so I finished 4th. At the end of the day,, I was ranked 3rd Overall and I gained the podium in the GP and in the final classification of the Championship. In my opinion, it's an excellent result. I'd like to thank Team SM Action Yamaha MC Migliori for their belief in me and for the whole work that they've done, my mechanics Federica Sezzi and Luca Puviani who have done a great job in making my bike perfect every time, and my engine mechanic Daniele Pozzi who has always given me the best engines. With this result, I hope that I paid back all the support that they have given to me for the whole season!"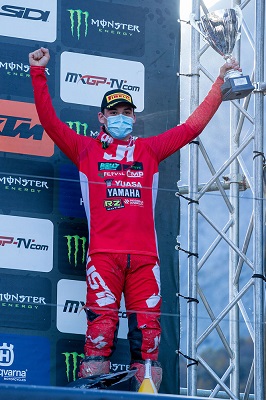 Source: https://mailchi.mp/221fecbd1042/team-sm-action-yamaha-press-release?e=7734f3af1b