At Mantua, for the second round of the Italian Championship, SM Action GasGas Racing Team Yuasa Battery conquered again a podium with Horgmo, who finished 2nd overall in MX2. Performance is improving for Adamo too, who finished 4th overall.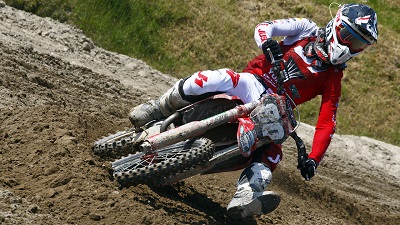 Teams and riders went to the international circuit of "Città di Mantova", which is located just outside of the historical city of Lombardy, for the second round of the Italian MX Prestige Championship.

Sunny weather and particularly warm temperatures partnered with the event on both days. The circuit, which was as always well prepared by the organizers, granted a good show in all the races, even though it was deeply rutted by Sunday and it became difficult and selective.

SM Action GasGas Racing Team Yuasa Battery deployed only two riders in MX2, Andrea Adamo #80 and Kevin Horgmo #2. Alberto Forato #303, who suffered a little bruise at his knee during training, preferred to avoid the appointment, in accordance with the team, to allow his knee to recover well and quickly.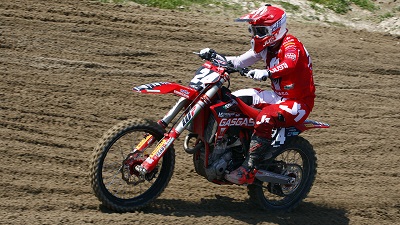 The riders in MX2 showed good speed straight away in Free and Timed Practice. They were divided into three groups, and the Norwegian Horgmo gained 1st place in group 2, while Adamo classified 2nd in group 3 just behind the author of the Pole Position. At the starting gate, then, Kevin went in 3rd position while Andrea was in 5th.

On Sunday in the late morning, all the riders lined up for Race 1. SM Action GasGas Racing Team Yuasa Battery riders made an excellent start. Horgmo took the lead of the race while Andrea, a little bit behind, occupied 7th place. Before the end of lap 1 Kevin gave up his position, but since then he rode his bike at a regular pace and he did not make any mistakes on a track that was becoming more and more challenging. Andrea, instead, lap by lap, made a solid comeback, as he moved up from the 3rd place before lap 7 and he kept it until the checkered flag. The riders had a normal race until the end, so Horgmo classified 2nd and Adamo 3rd.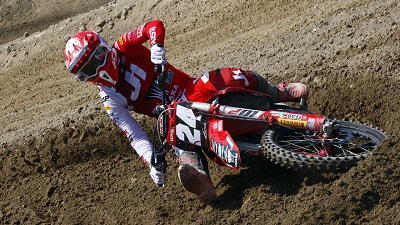 In the afternoon, the riders took part in Race 2. Once again Kevin made a perfect start and he moved up to 3rd place, keeping it until the end of the race. Andrea started a little bit further back and after lap 1 he was 8th. As it happened in Race 1, Adamo moved up some places straight away, but the surface of the circuit was very rutted and some little mistakes did not allow him to repeat the result of Race 1. At the checkered flag, Andrea was in 4th position. At the end of the day, Kevin gained his second consecutive podium, with his 2nd place Overall, repeating the result of Maggiora. Andrea Adamo improved a lot in his race performance and he finished 4th Overall. In the General Classification, Kevin Horgmo is 2nd while Andrea Adamo is 4th.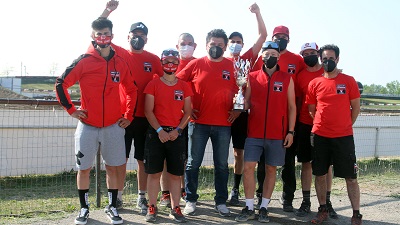 The third appointment of the Italian MX Prestige Championship is scheduled on the weekend of the 8th and the 9th of May, on the circuit of Montevarchi, in the province of Arezzo.

Andrea Adamo # 80: "It was a good race. I had a good pace, unfortunately, I had a small drop in the middle of the heat and that is what we will have to work on, but all in all, we are happy with the result. The important thing is to start well because with modern motocross if you don't start from the front it is very difficult to recover. Now we will prepare for Montevarchi. "

Source: https://mailchi.mp/515c0cad925d/sm-action-gasgas-racing-team-yuasa-battery-press-release?e=7734f3af1b